This post contains collections of products that I personally recommend (it may contain affiliate links).
As always, this post contains collections of products that I personally recommend so you can get your board on. This post may contain affiliate links.
Man… am I going to miss Game of Thrones!! A TV show I honestly never thought I would get into, but spent the last 7 years enjoying throughly. From Tyrion's one liners to Cersei's walk of shame to unexpected plot twists (the Red Wedding anyone?!?), it was a wild ride!
In anticipation of the last season of Game, I created a FIRE & ICE-themed board to enjoy during your GOT viewing parties.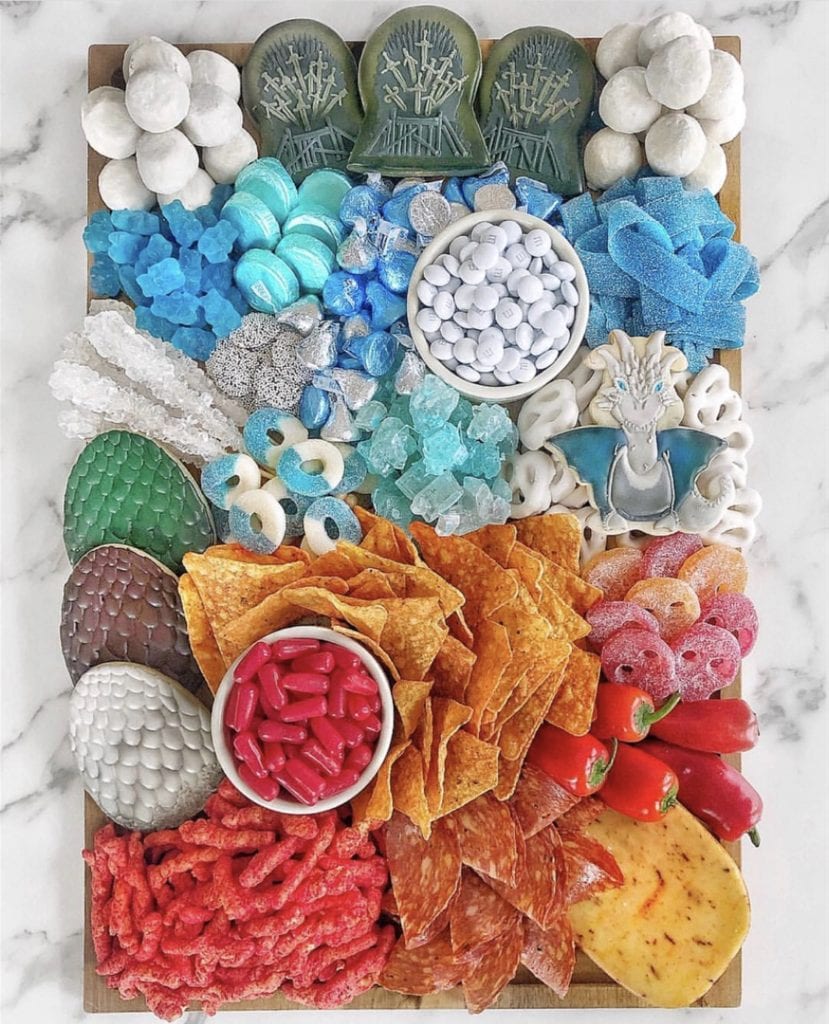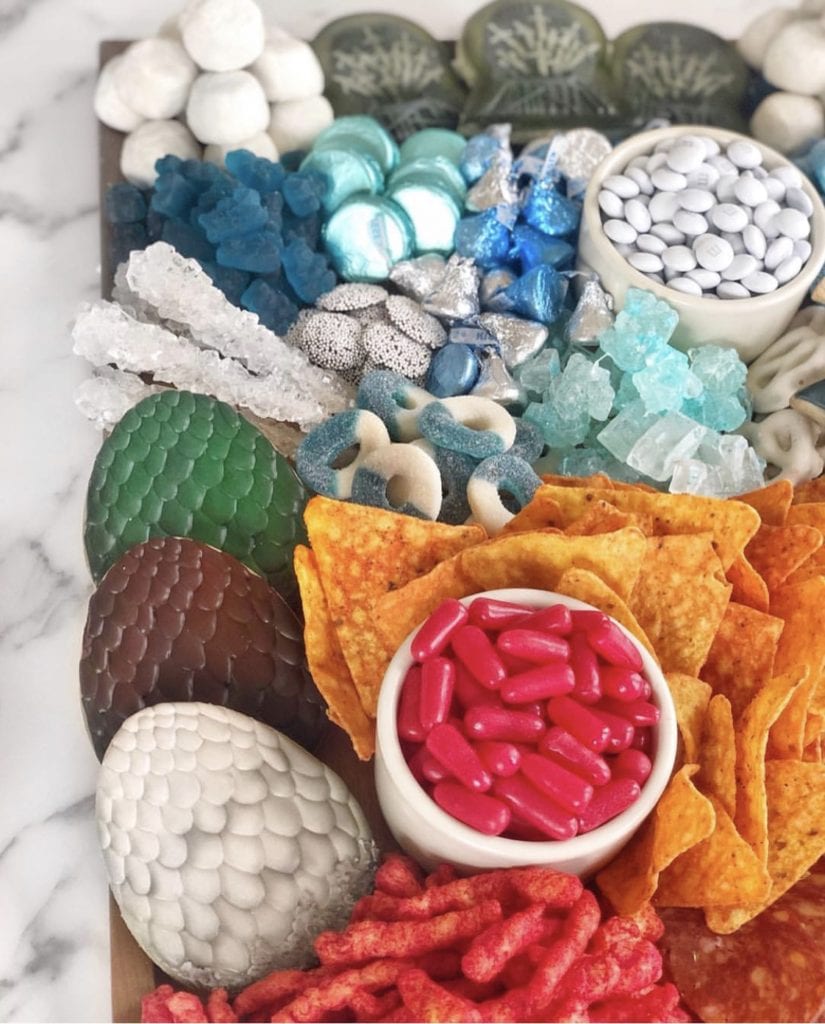 How to Make Your Board
Simply gather up items that can either fit on the FIRE SIDE (whether they be spicy or red/orange/yellow in color) or the ICE SIDE (whether they be minty cool or blue/white in color).
I called in a favor to my favorite cookie artist, Stacy's Cookie Lounge to make these amazing cookies, including the dragon, dragon eggs and the iron thrones.
You can also make some punny food items, like Jon Snow Balls (using store-bought snow ball cookies) or use blue rock candy as your ICE.
Whether you have specialty items or not, have fun with it and enjoy!!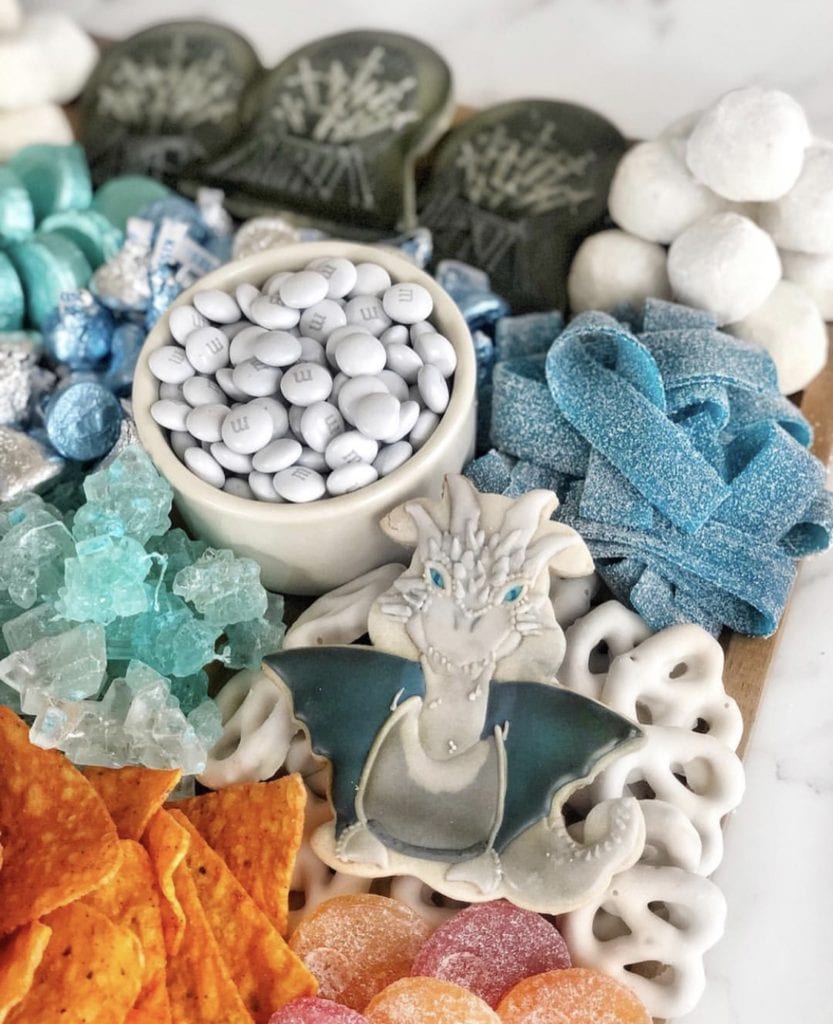 Show Me Your Board
Nothing makes me happier than seeing you create beautiful boards from my tips. If you make a spread to eat while watching your favorite TV show or movie, please tag me at @ainttoooproudtomeg and so I can see and share!
And, if you liked this board recipe, please rate and review.
Game of Thrones Board
Description
Ingredients
Carbs
Doritos

Flaming Hot Cheetos

Dragon Egg and Dragon Cookies

Iron Throne Cookies
Accouterments
Blue Gummy Bears

White Rock Candy

Blue and White Hershey's Kisses

Yogurt Pretzels

Sour Skull Candy

Red Hots

Blue Sour Gummy Tape

Blue and White Sour Rings

White M&Ms
Tried this recipe?
Rate & Review!