As always, this post contains collections of products that I personally recommend so you can get your board on. Post may contain affiliate links.
Our final cheese and honey pairing with Bee Seasonal Honey.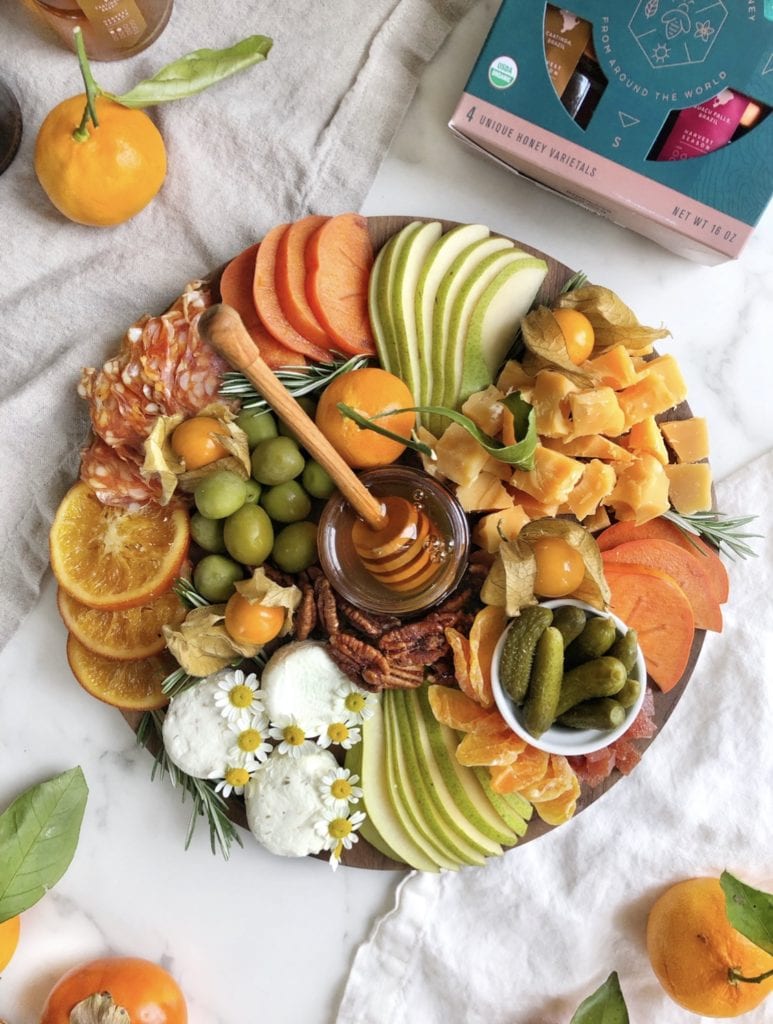 Marmeleiro Honey
The Marmeleiro honey is the "all-rounder" of the set. It's also happens to be my favorite varietal. It is fairly mild and pairs well with a variety of cheeses.
Marmeleiro Honey Pairings
For this board, I chose: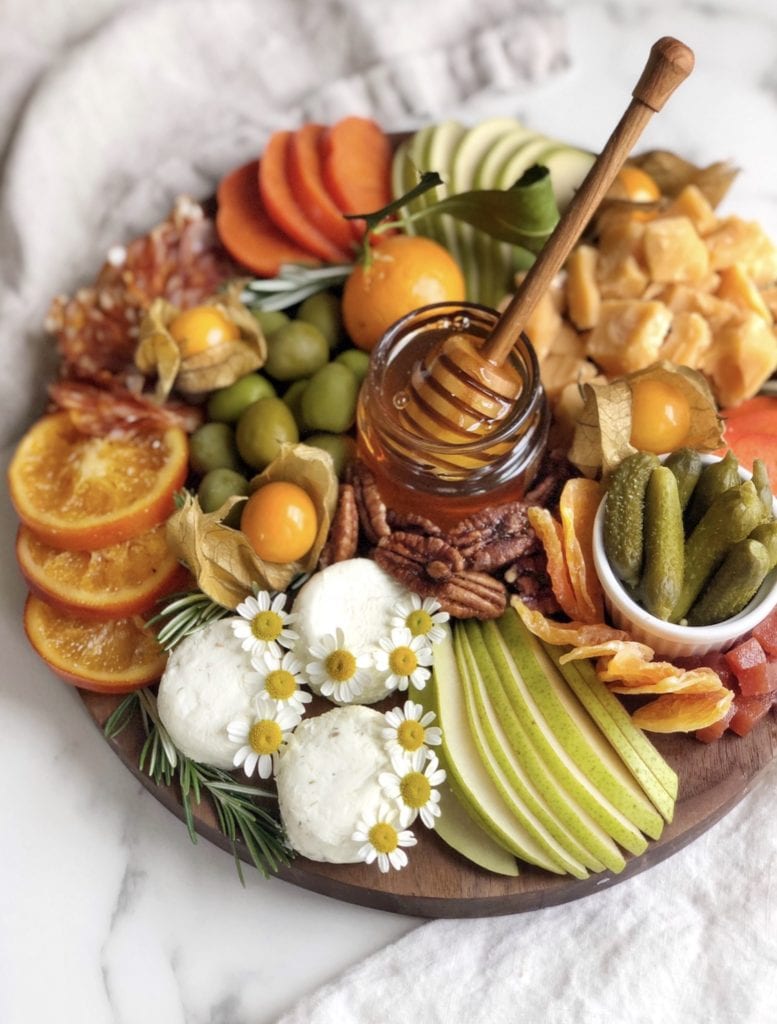 The Perfect Bites:
Cracker topped with goat cheese a slice of fresh persimmon, candied pecan, and honey.
Rice cracker topped with a slice of salami, a slice of green apple, a cube of Gouda, and honey. YUMMM!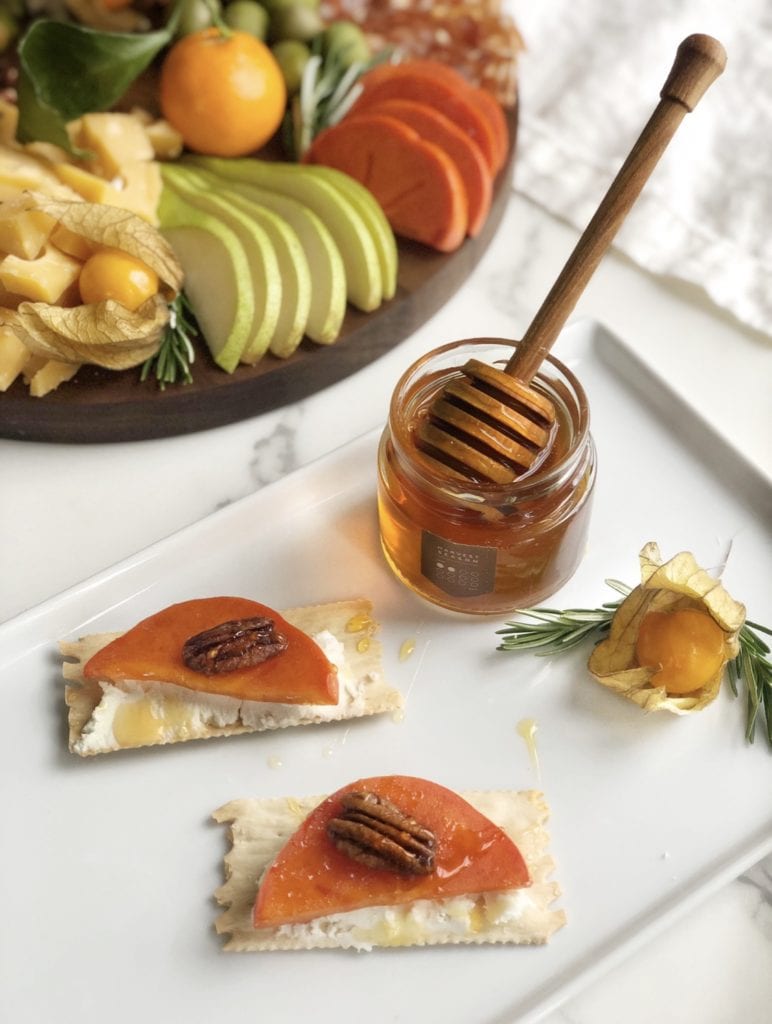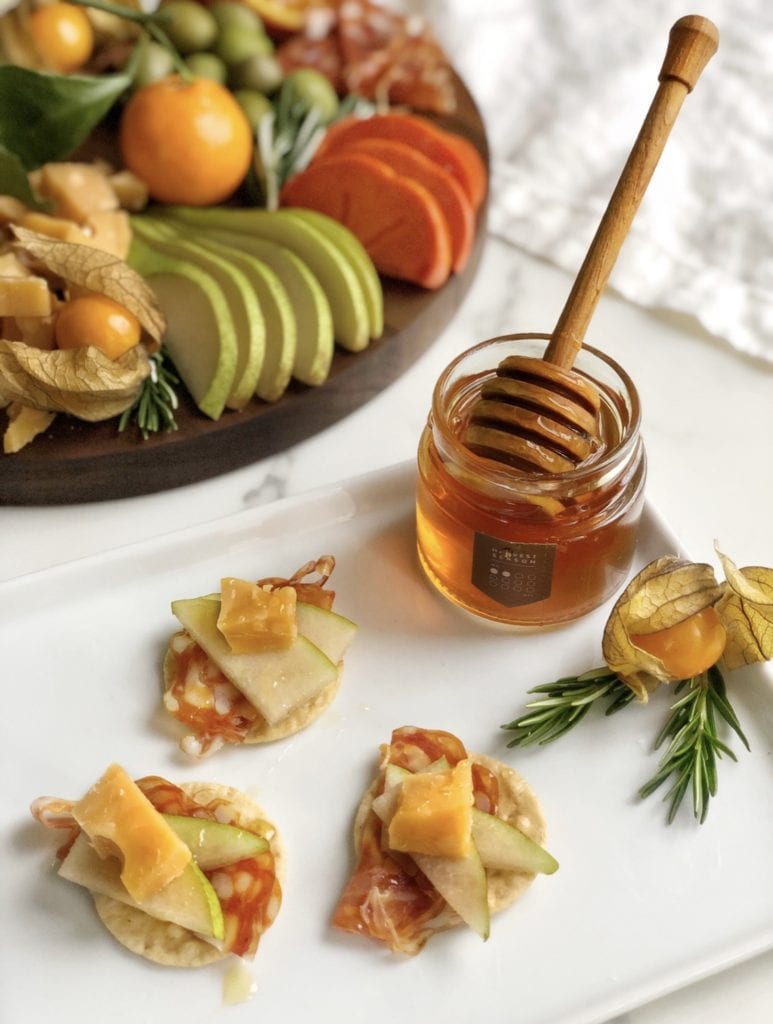 Show Me Your Boards, Honey!
Which parings are your favorite? I love to see your boards. Tag me (@ainttooproudtomeg) and #AintTooProudToCheese when you post a board that has honey on it, so I can see and share!
And, If you liked this board recipe, please rate and review.