This post contains collections of products that I personally recommend (it may contain affiliate links).
As always, this post contains collections of products that I personally recommend so you can get your board on. This post may contain affiliate links
I was so happy to see everyone's response to our first week of cheese & honey pairings. If you missed it, you can check it out here.
Bee Seasonal Honey is back this week to help me create a unique cheese board for their Brazilian Acacia Blossom Honey: Angico. This one is the sweetest of the set with tropical fruity notes. As a result, it's best paired with more mild, soft cheeses like Brie or Camembert & Havarti… and delicate nuts like cashews. In fact, you can bring out all the tropical fixins' like dried mango and pineapple for this board. Notice a trend? Last week's pairings were more hearty because the honey was on the robust end of the spectrum, whereas these combos are more mild.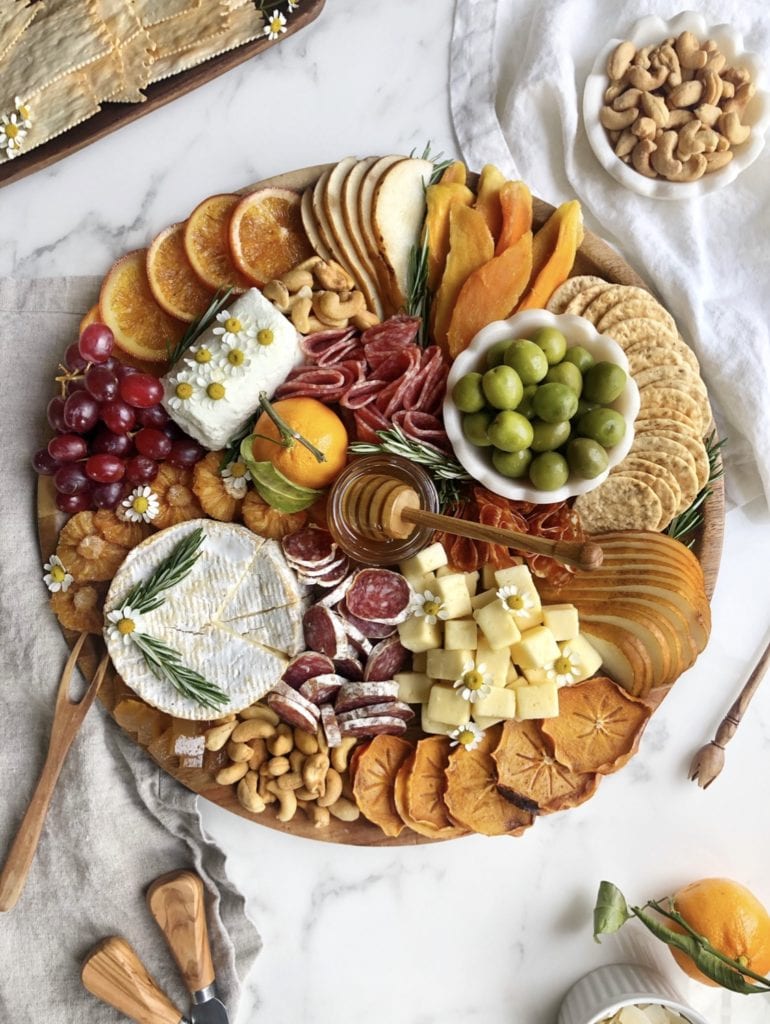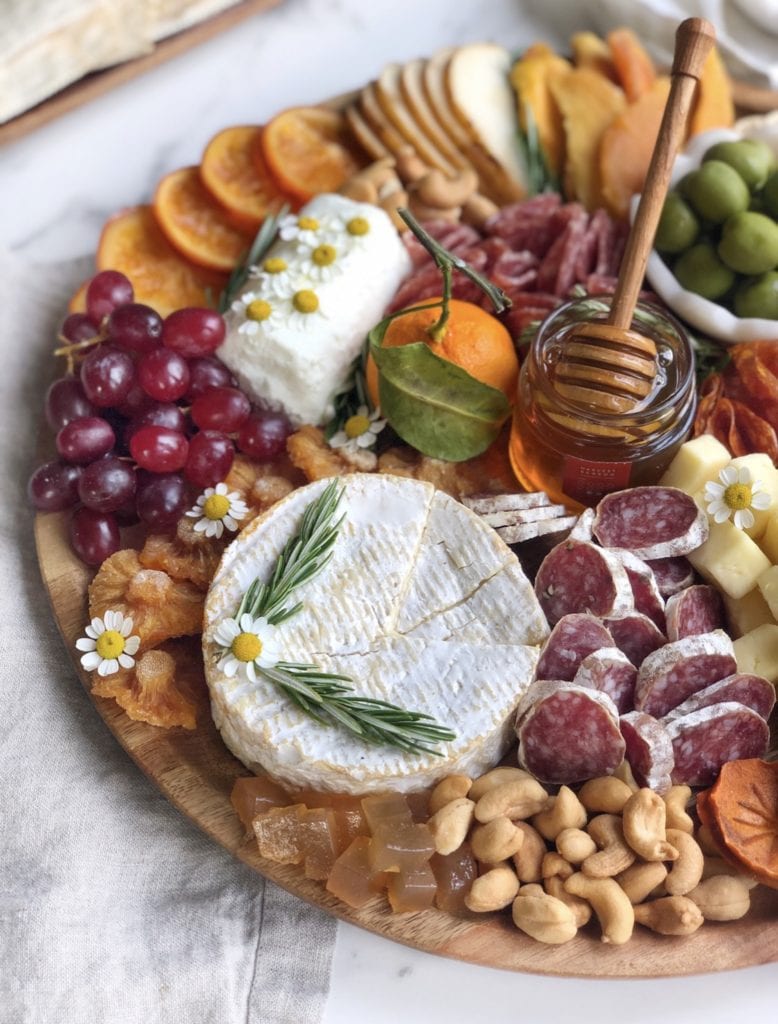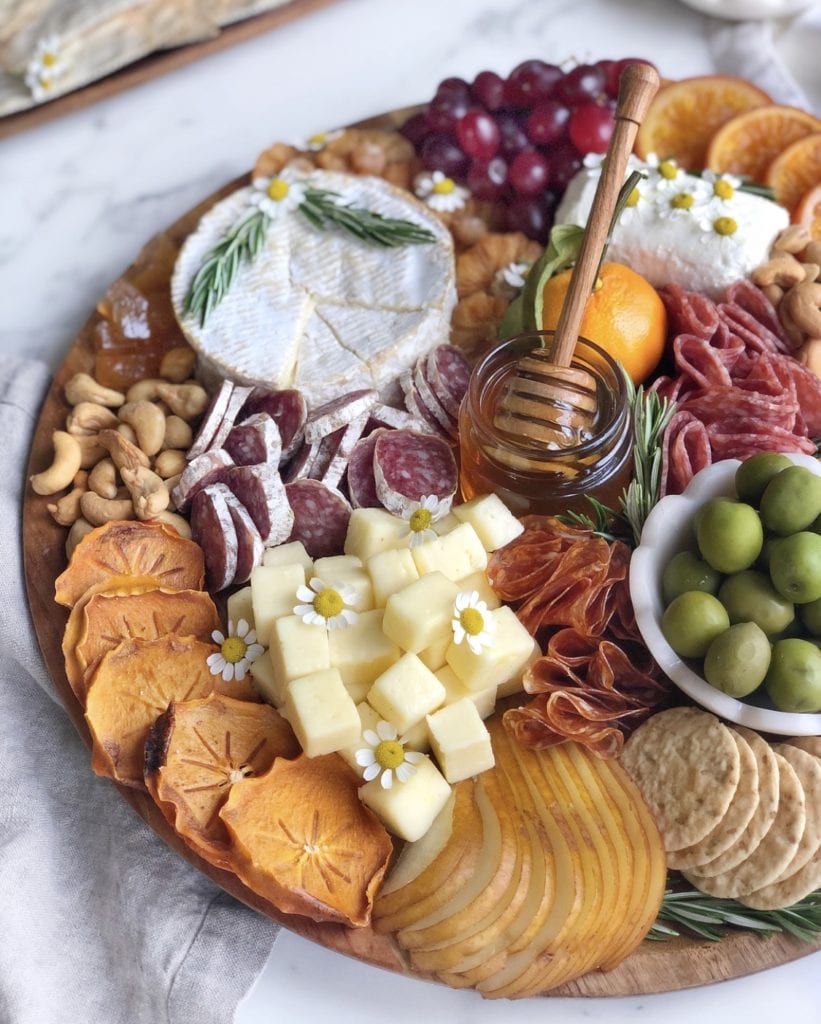 Perfect Bites:
And, just like last week, we want to give you some ideas for the perfect bite. Here's what I would do: take a cracker, add a couple apple slices & a cube of Havarti, then drizzle a bit of honey on top. YUMMMM! Another great bite suggested by Larissa and Thomas from @beeseasonalhoney is: a mild cracker, a wedge of Camembert, a couple pear slices & a drizzle of the Angico honey.
The board in these photos is 14.5in diameter and no longer available, however, this board is the most similar in size (made from melamine).
Show Me Your Boards, Honey!
I love to see what inspires you. Tag me (@ainttooproudtomeg) when you post your favorite foods to pair with honey, so I can see and share!

And, If you liked this board recipe, please rate and review.