This post contains collections of products that I personally recommend (it may contain affiliate links).
As always, this post contains collections of products that I personally recommend so you can get your board on. This post may contain affiliate links.
If there's one question I've been getting a lot lately, it's "what do you actually do with that honey on the board?" I've always been a fan of complimenting the saltiness of cheese with the sweetness of honey, BUT the more I got that question, the more I realized we needed a little Honey 101! So I've enlisted the experts at Bee Seasonal Honey to give us the low down on honey varietals AND the unique flavor combinations you can put together for the perfect pairing! Over the next 4 weeks, we're going to be sharing a different cheese board based on each of their 4 varietals. Who knew that all honey was the NOT the same?!? Until now, not me.
This week's board uses their Pink Pepper Blossom Honey: Aroeira. This honey has the strongest aroma of the 4 so you want to pair it with more full-bodied cheeses (like Stilton, Pecorino or Truffle Goat Cheese). Strawberries, blackberries & dark chocolate are also perfect pairings because they compliment the honey's flavor characteristics (i.e. hints of caramelized sugar & marshmallow).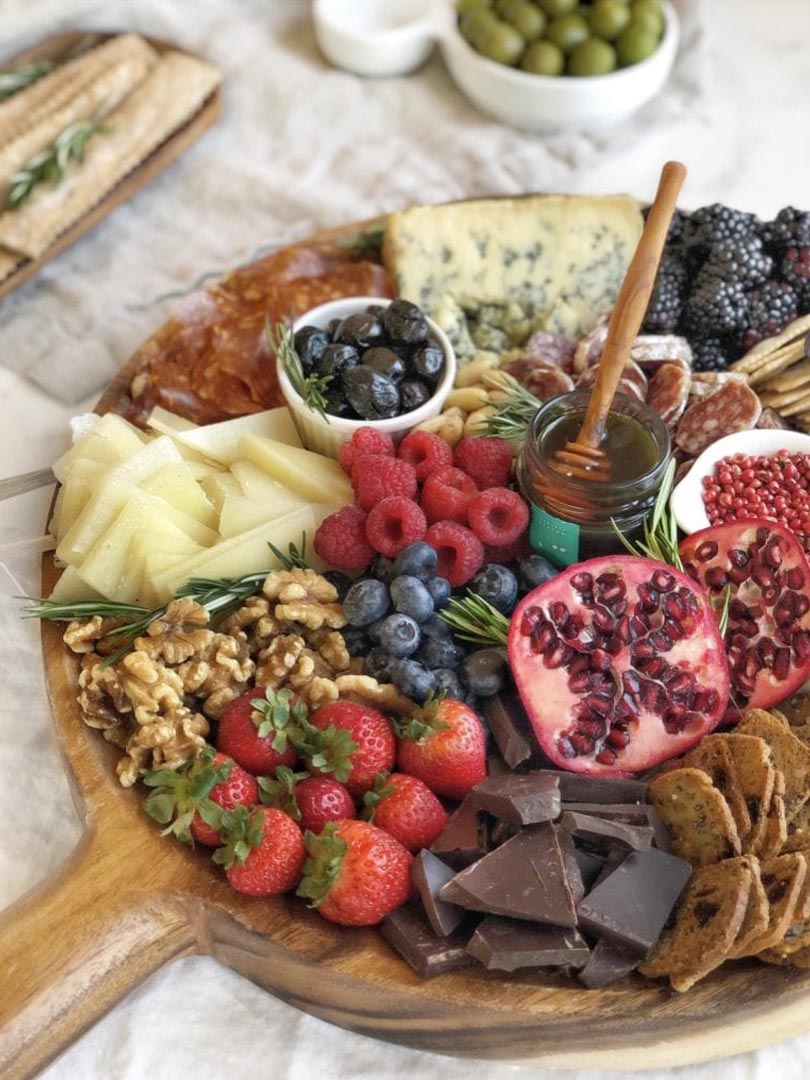 The Perfect Bites
Now that we have all the ingredients, what comes next? Here's what I would do: take a cracker, spread some stilton, add a blackberry and a drizzle of Aroeira Honey on top! Another great bite suggested by Larissa and Thomas of Bee Seasonal Honey would be: truffle goat cheese, topped with pink peppercorns and a drizzle of honey.
So… are you going to add some honey to your holiday boards? Now that Thanksgiving and "put a pumpkin on it" is over, perhaps we need to "put some honey on it!" We'll be back next week for another unique cheese board pairing. Hint: it's going to get a little tropical in here!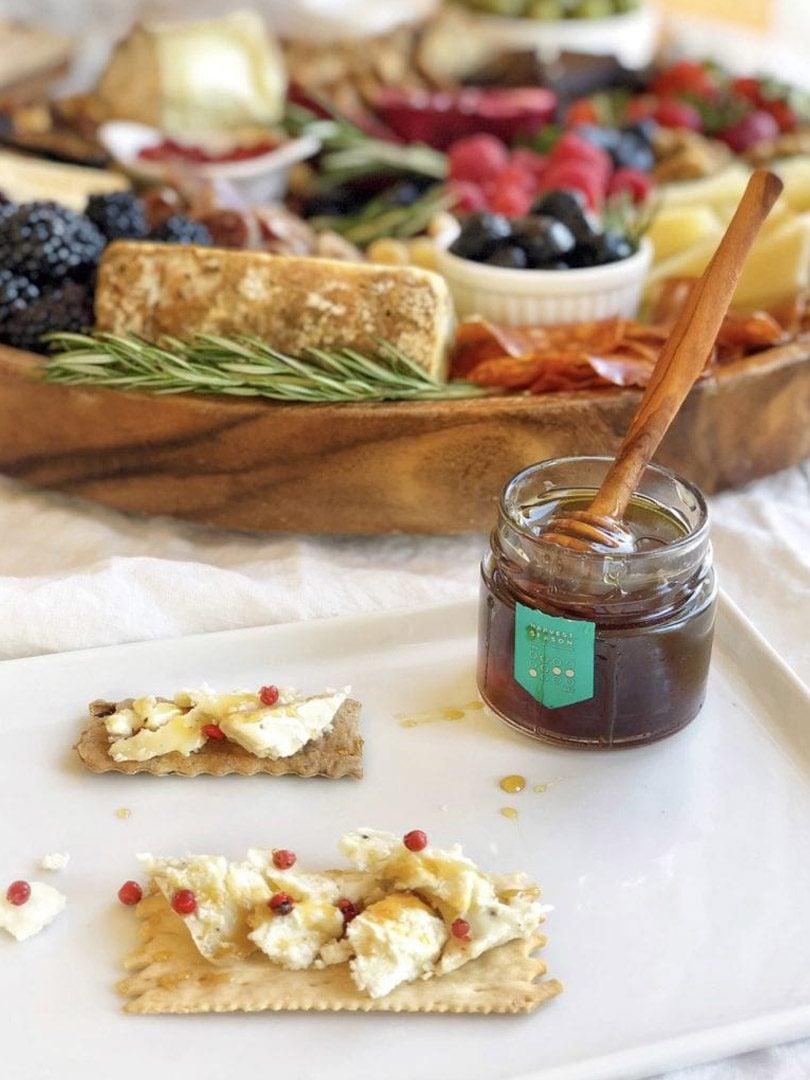 Show Me Your Boards, Honey!
I love to see how you are using honey on boards. Tag me (@ainttooproudtomeg) when you post a board with honey, so I can see and share!

And, If you liked this board recipe, please rate and review.