This post contains collections of products that I personally recommend (it may contain affiliate links).
It's week 3 in our cheese & honey series with Bee Seasonal Honey and today I'm making a board with their Brazilian Wildflower Honey: Silvestre! This is the most floral & aromatic of the set. It also has a little citrus rind aftertaste that's slightly bitter, which balances the creaminess of goat cheeses (like this goat's milk brie & Humboldt Fog) and some sheep milk cheeses (like Manchego). I also thought it'd be really fun to play up the floral connection by garnishing the board with spray roses, lavender & chamomile flowers.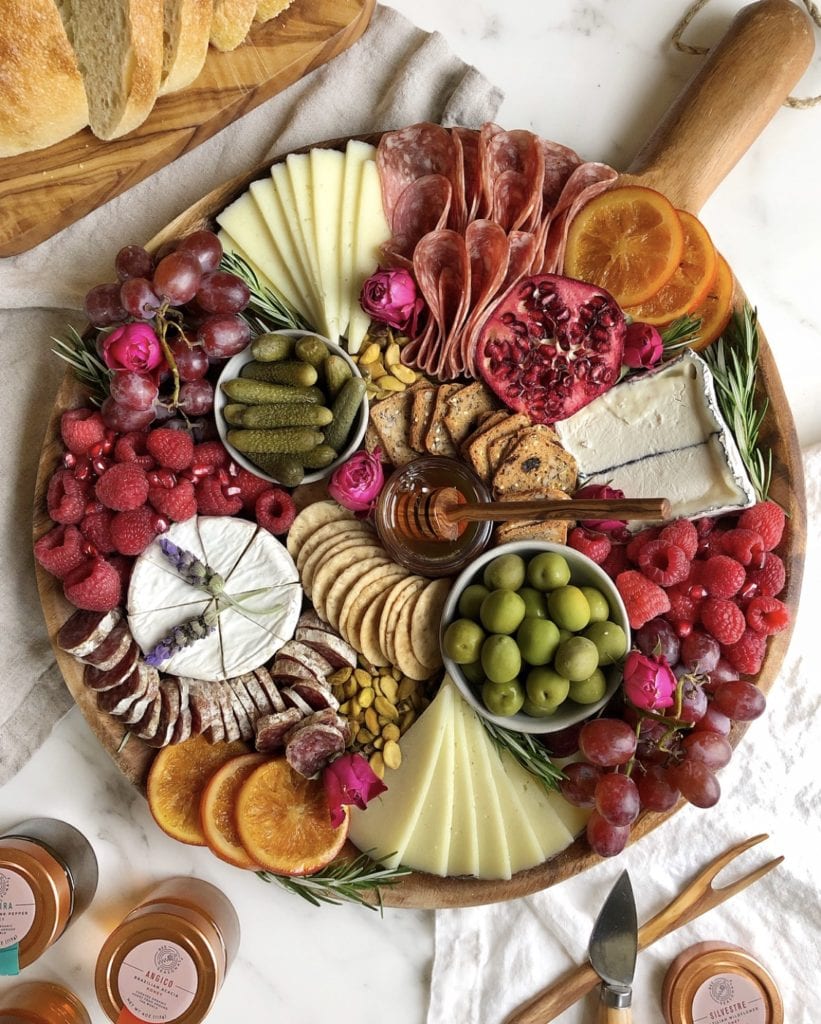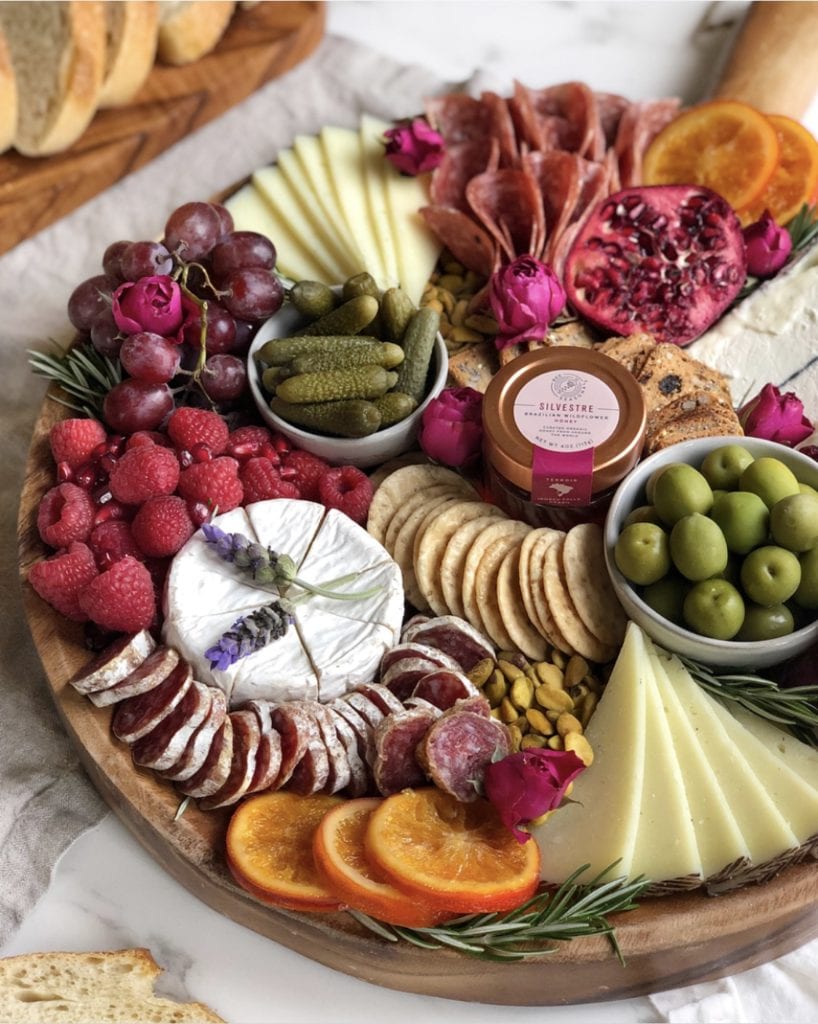 Perfect Bites:
And now for our "perfect bites" from this board! Take a piece of sourdough, layer on some Manchego & pistachios then drizzle with honey. Or, take a cracker & some goat's milk brie, sprinkle some pomegranate seeds and drizzle on the Silverstre honey. YUMMO!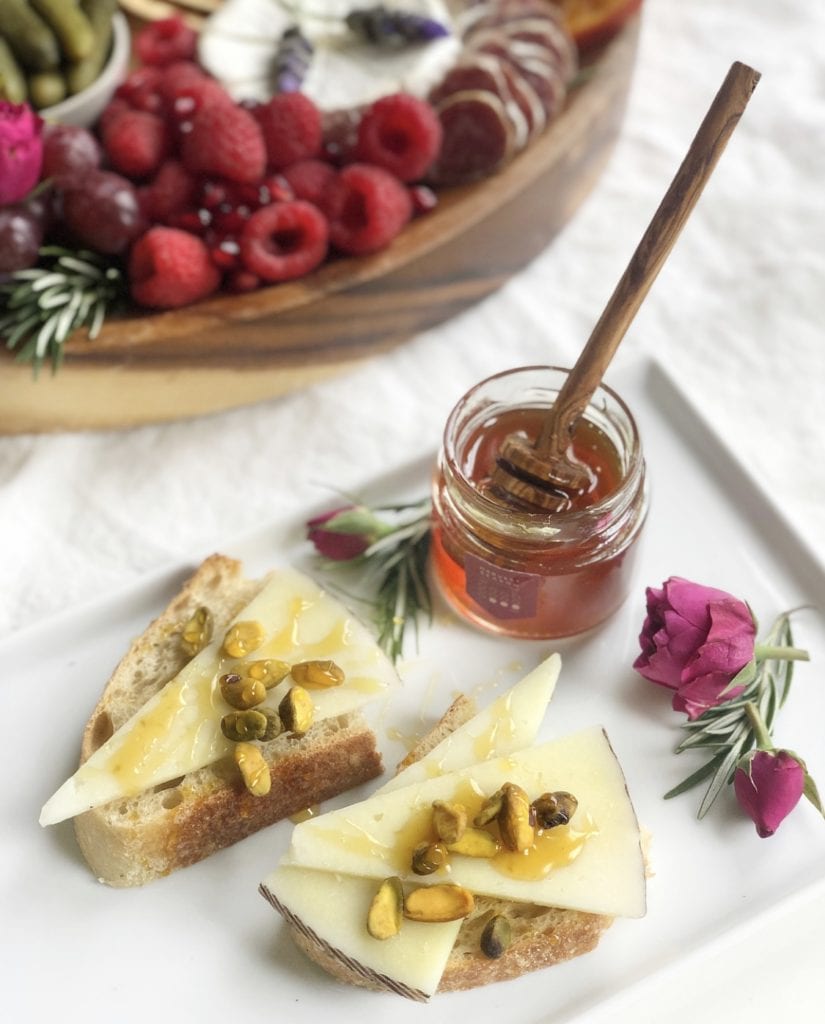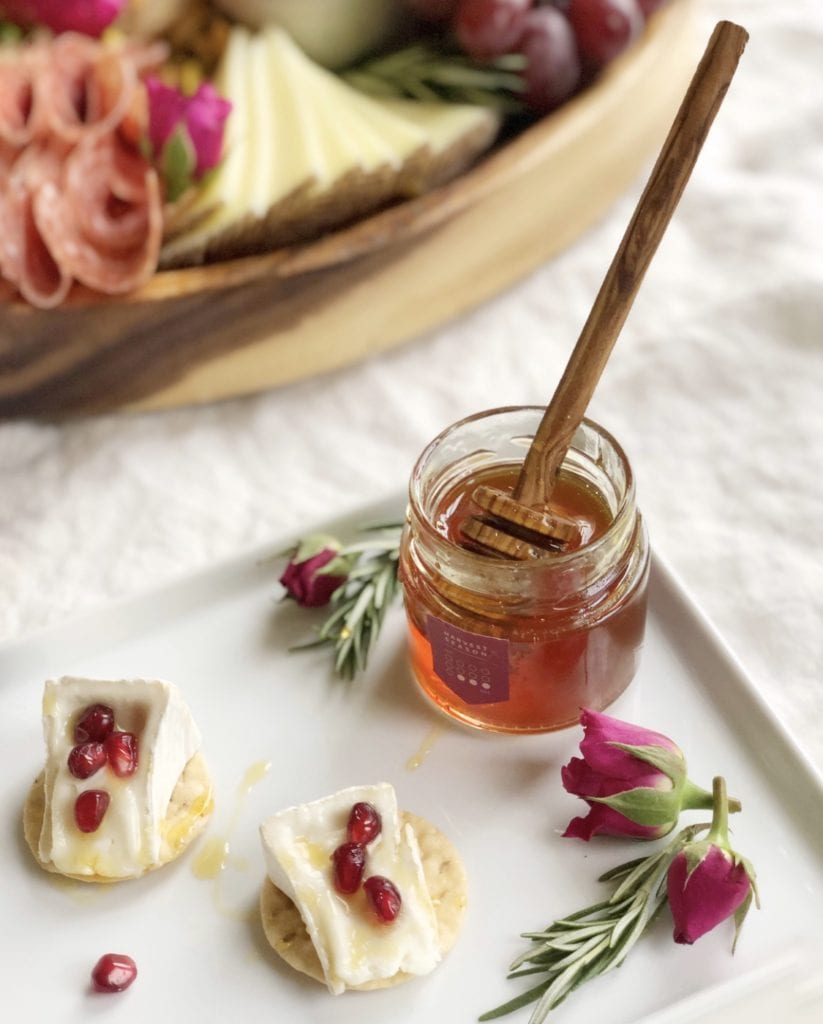 Show Me Your Boards, Honey!
I love to see your favorite cheese and honey parings. Tag me (@ainttooproudtomeg) when you post a board with honey, so I can see and share!

And, If you liked this board recipe, please rate and review.