This post contains collections of products that I personally recommend (it may contain affiliate links).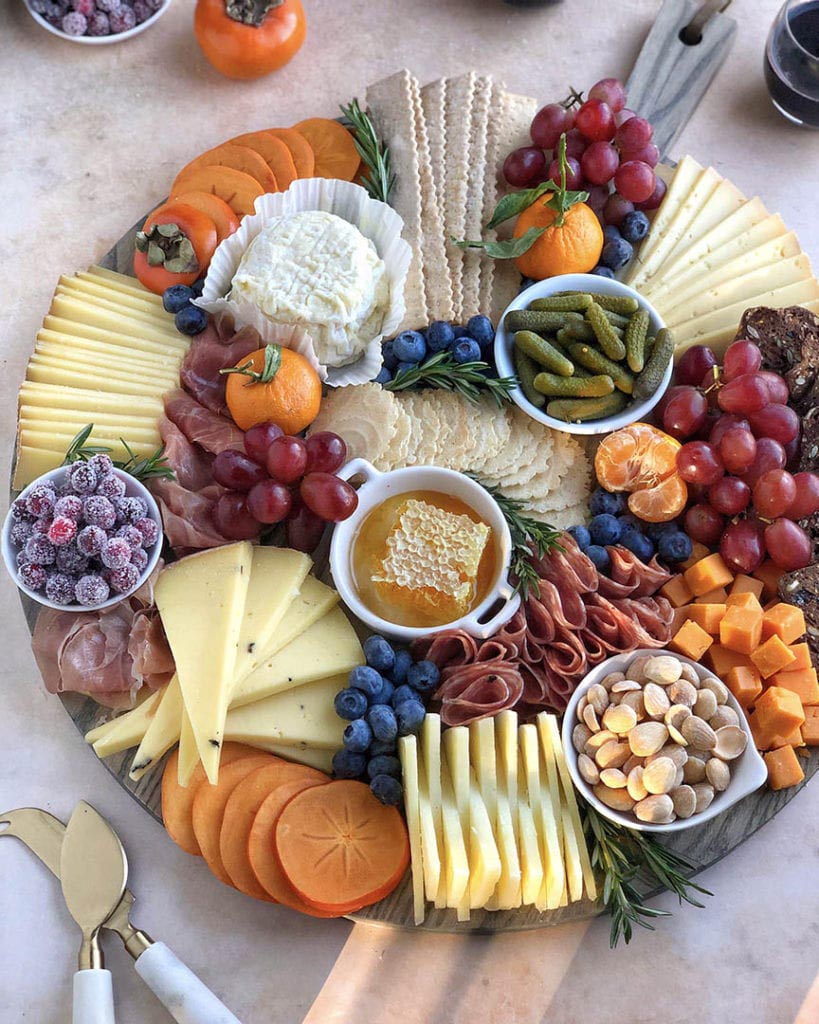 ATTN Whole Foods shoppers….This is NOT a drill. It's the biggest cheese sale of the year, and you must take advantage.
I talk about this sale every year because it's absolutely epic! 12 Days. 12 Different Cheeses. 50% off a new cheese every day, starting Dec 12. It's like a real-life advent calendar!
I've put together a little run down of what to expect, which cheeses to look out for, and how to make delicious boards and meals with them this year (even if you're not entertaining a crowd). All I have to say is, #ItsGoudaBrieOkay. Be sure to check out my $50 Aldi Cheese Board, Trader Joe's Shopping List, $65 Trader Joe's Cheese Board, and $35 Trader Joe's Cheese Board too!
How to use this sale
Pro tip. Use this sale in two ways:
(1) Grab your fave cheeses at a huge discount. For instance, I love Humboldt Fog & Harbison, so I mark my calendar for those dates every December, because I already know I love them and quite frankly, they taste so much better on sale!
(2) save on these highly sought after, new-to-you cheeses! This is the time to experiment. Whole Foods chooses these cheeses because they are crowed pleasers and favorites in the cheese community. if you haven't tried one of them yet, this is a great time to taste at a low cost. You just might discover your new favorite cheese. Honestly, that happened to me with two cheeses this year: 1) La Tur (I'm embarrassed that as a cheese plate expert, I had never had this one before) 2) Cordobes (similar to Manchego but even buttery- I'm in love!!).
PS- it's available in stores and online (via Whole Foods Market on Amazon).
Cheese Sale Schedule and Descriptions
Below is a list of the cheese that will be on sale, which day, and the flavor profile of each cheese. If you have cheese questions, you've come to the right gal!
50% off 12 popular cheeses at Whole Foods can not be beat!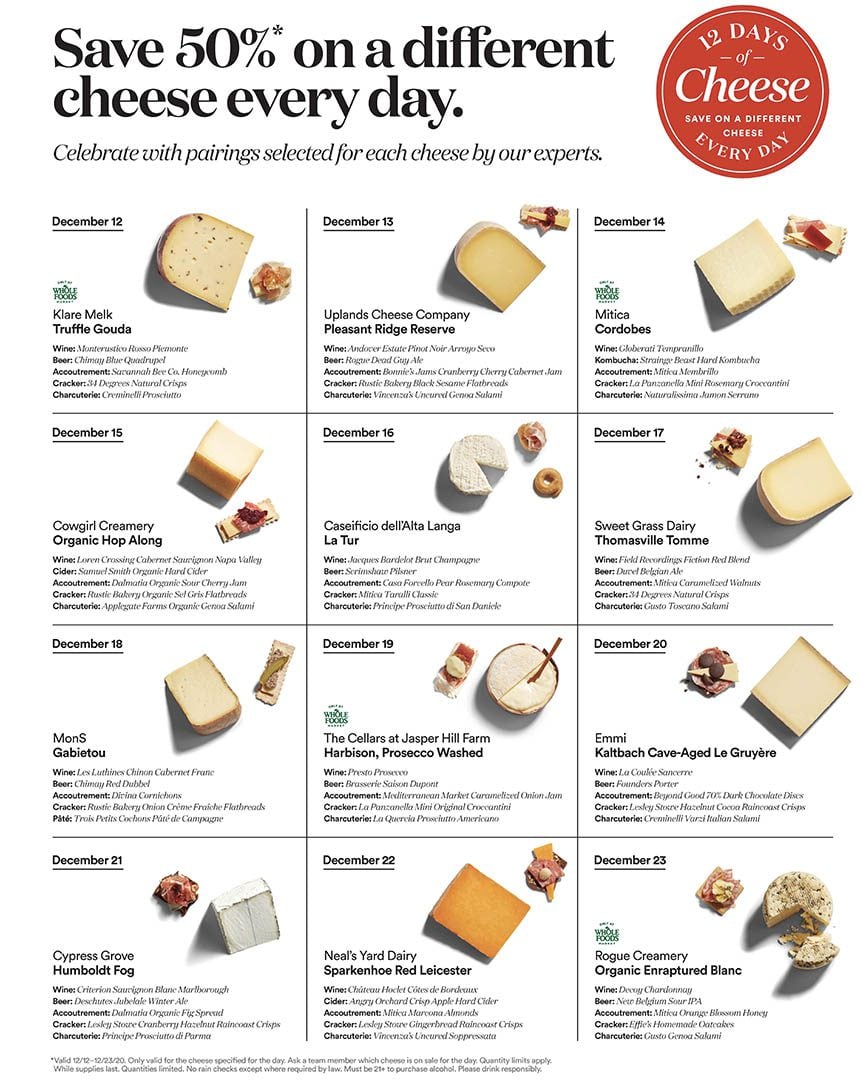 My Favorite Cheeses—Not To Miss!
Don't sleep on these particular cheeses, they are some of my favorites to use on boards:
12/12: Klare Melk, Truffle Gouda
Tasting notes: Rich, creamy and buttery, this cheese is semi-firm. The truffle flavor is subtle but brings in earthy notes.
Pair with: Definitely put some honey with this one, like in this Honey Pairings Board. I also used a regular Gouda (amp it up with this one!) for a special Holiday Board. Consider Savannah Bee Honey Comb like I did on this board. 34 Degree Crisps & Prosciutto are also great pairings.
12/13: Uplands Cheese Company, Pleasant Ridge Reserve
Tasting notes: With milk that comes from grass-fed cows, this cheese has a complex yet smooth flavor with hints of caramel, salt, and a grassy finish.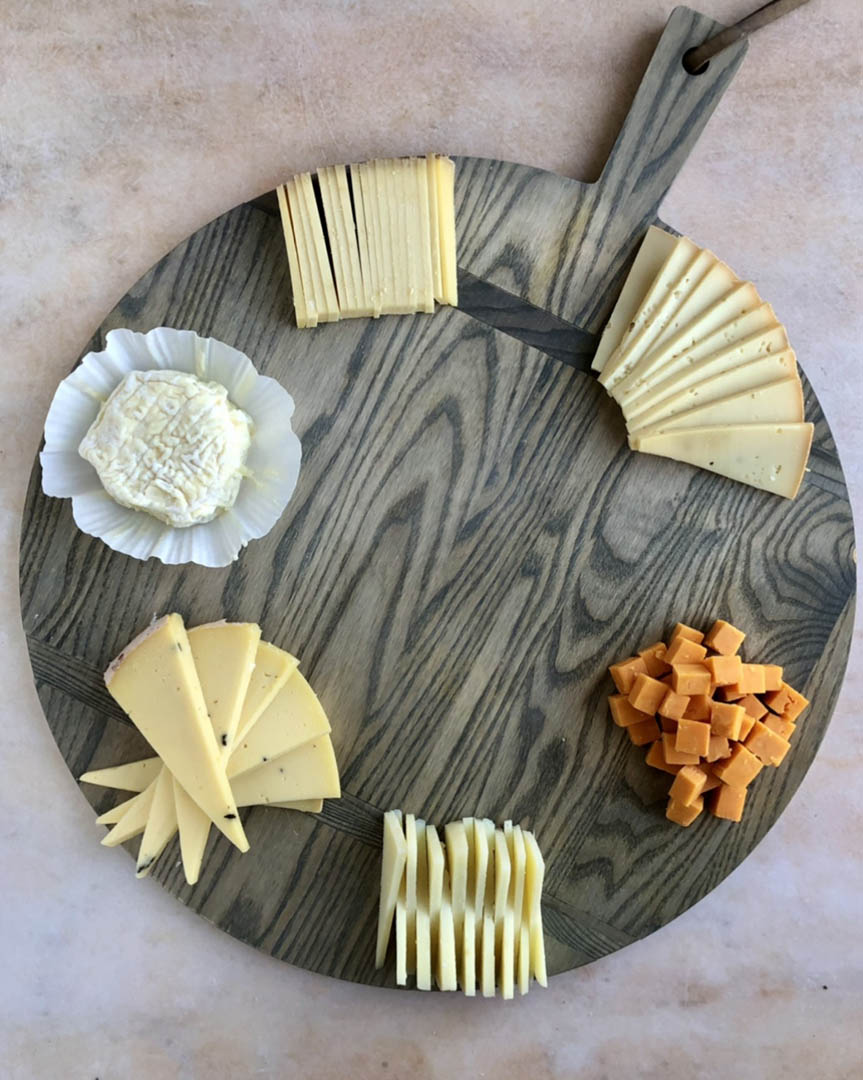 12/14: Mitica, Cordobes
Tasting notes: Like a tangier version of Manchego, this Spanish sheep's milk cheese is buttery and nutty with a little bit a zing.
Pair with: Naturally it goes well with Spanish Jamón, Jamon Sarrano or it's Italian cousin, Prosciutto. Savannah Bee Honey Comb is a great sweet compliment too.
12/17: Sweet Grass Dairy, Thomasville Tomme
Tasting notes: This is a traditional farmhouse table cheese, which basically means it's great for snacking. This one is semi-firm and smooth in flavor.
12/19: The Cellars at Jasper Hill Farm, Harbison Cheese, Prosecco Washed
Tasting notes: Herbaceous and woodsy, this soft cheese is practically spoonable.
Wondering how to serve Harbison? To entice your guests, leave the bark around the Harbison intact and carefully use a paring knife to slice around the top of the rind, just inside the bark. Slowly peel back to reveal the rich, gooey center. (I leave half of the rind on.) Serve with a spoon, so everyone can dig straight in! Check out photos of this cheese board with Harbison and this video I did for Crate & Barrel featuring Harbison.
12/21: Cypress Grove, Humboldt Fog
Tasting notes: So creamy, this semi-soft goat cheese has flavors of buttermilk and fresh cream, with floral, herbaceous and citrus tones.
Pair with: I use this cheese all the time. It's best with honey, apples, nuts, and prosciutto—your Classic Cheese Board cheese. See it here on my fall cheese board too.
My Whole Foods Cheese Sale Board
I built this board with all imported cheeses from the sale. I love making sure each cheese has a few nice foods to go with it. Add in crackers, seasonal fruits (cuties and clementines are fun!), and don't forget to garnish with herbs, nuts, and sugared cranberries! See some pairing notes above, and photos for reference.
The cheese I used on this board are (clockwise from top right):
Neal's Yard Dairy Sparkenhoe Red Leicester
Caseificio dell'Alta Langa La Tur (my favorite of the bunch!!!)
Emmi Kaltbach Cave-Aged Le Gruyère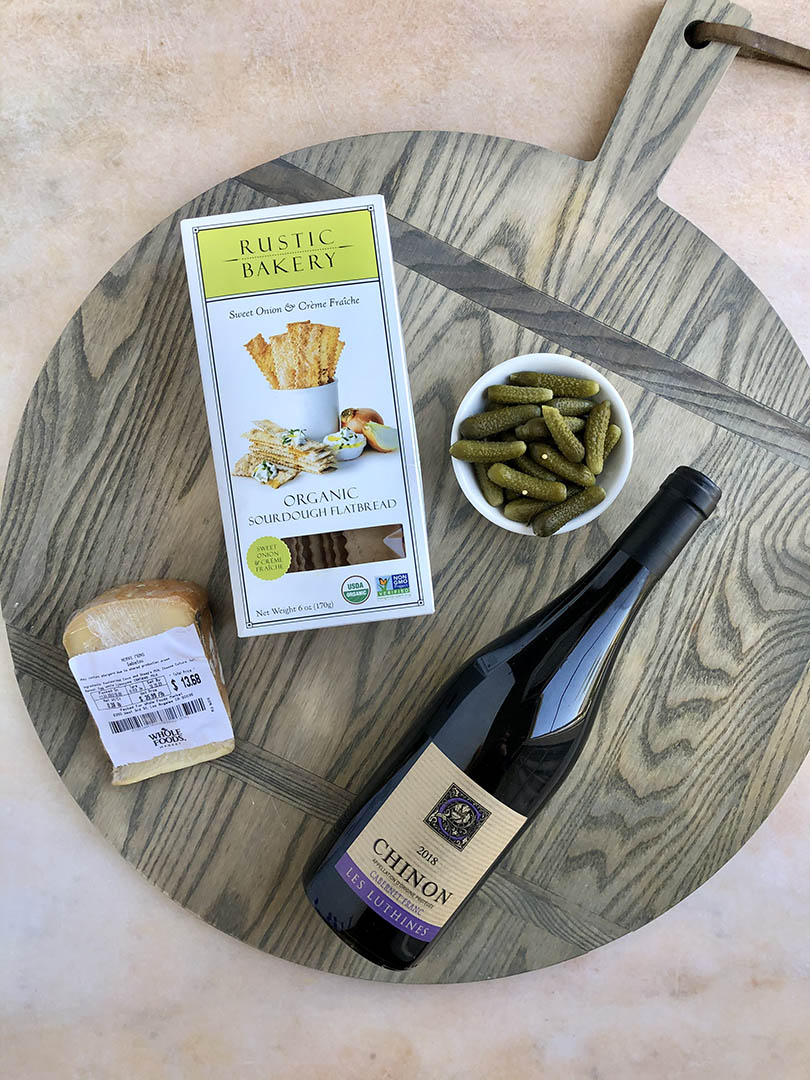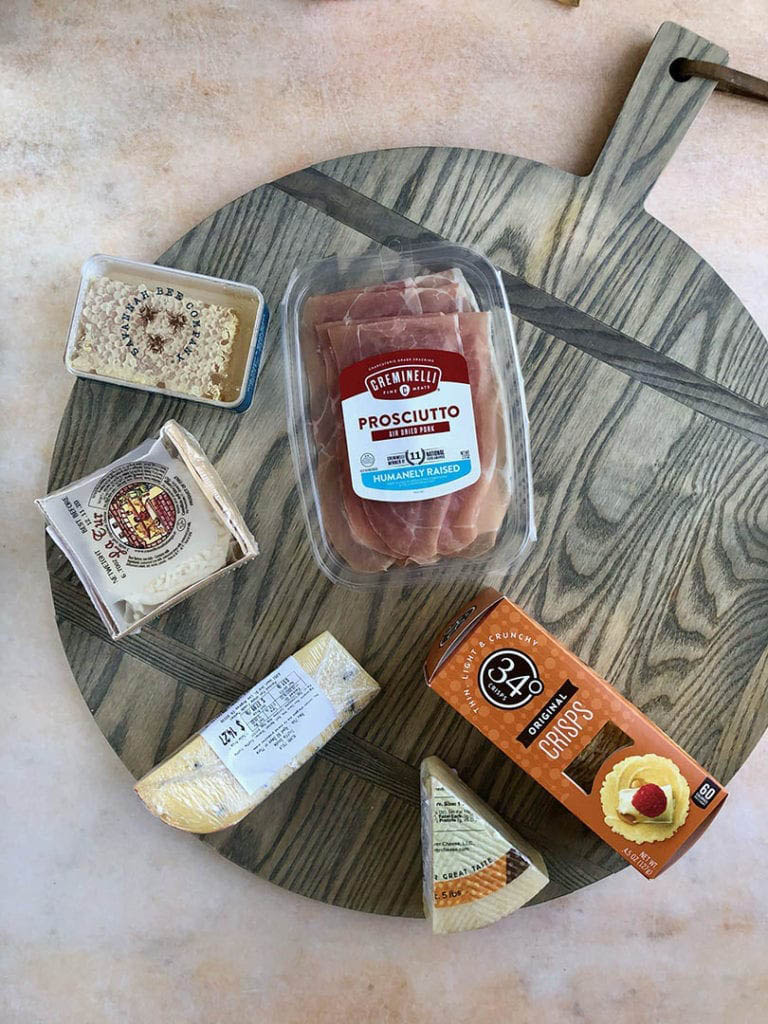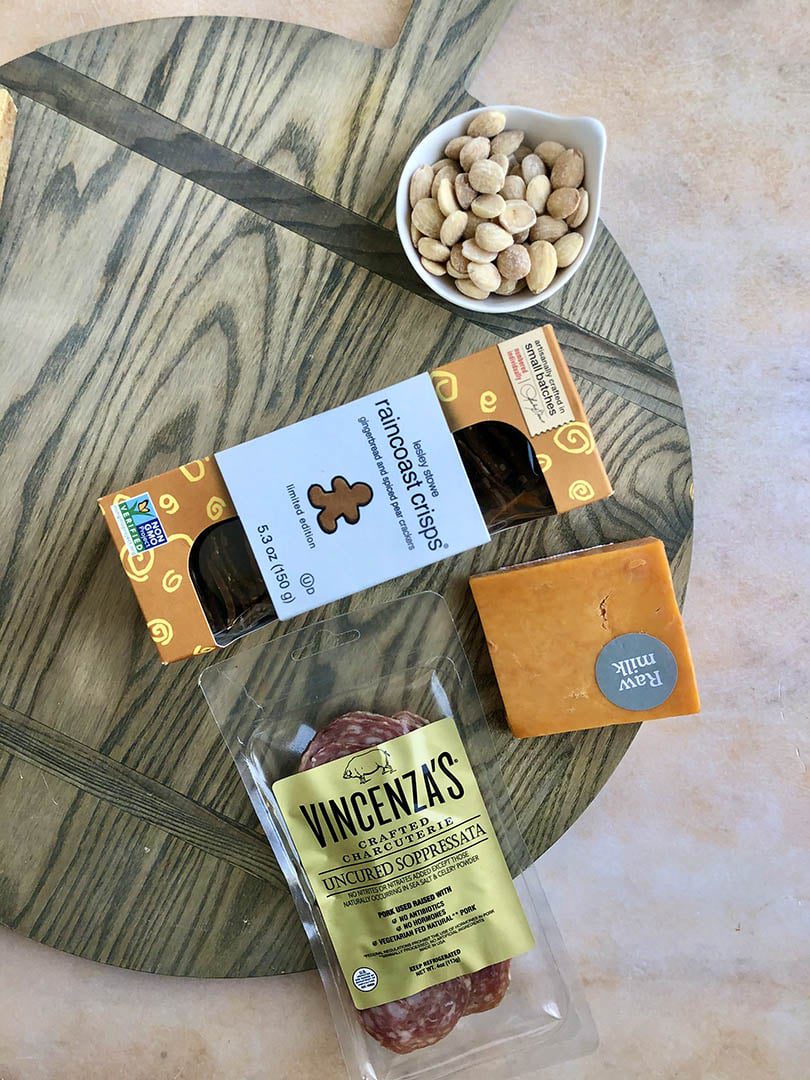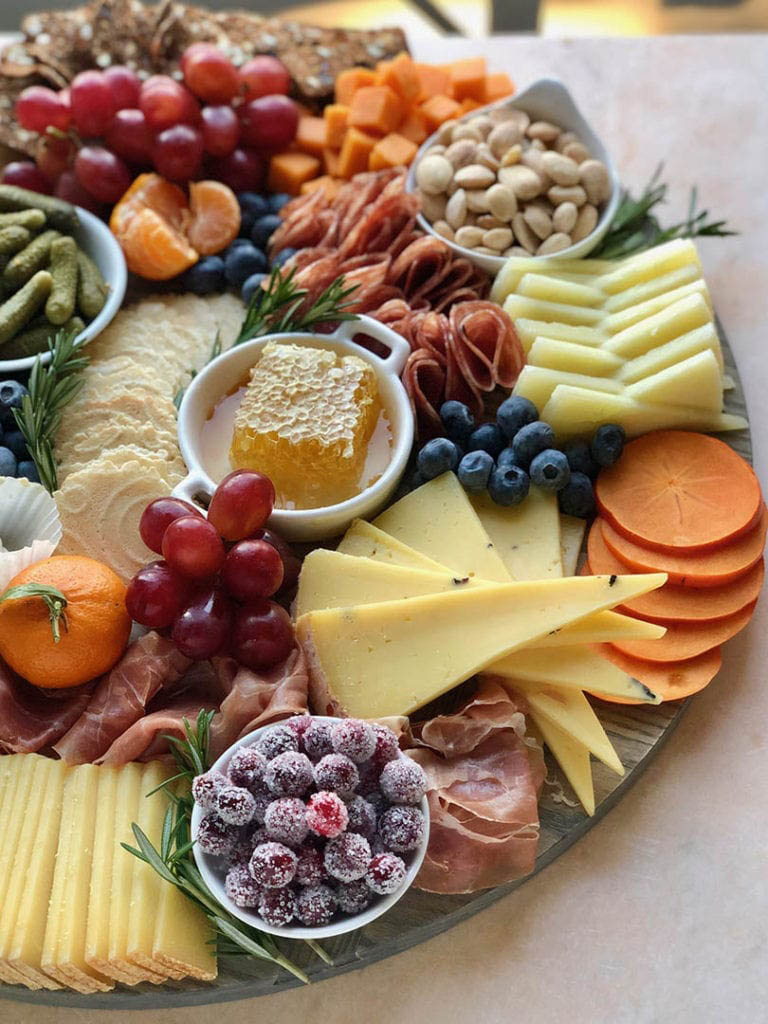 What Else Can I Make With All This Cheese?
Some of these, you might be thinking… but how do I use those? I'm here for you! I know it's a weird year to be posting pictures of a big beautiful cheese plate with five types of cheese on it. Most of you probably aren't entertaining this year, and that's a good thing!
If you still insist on buying lots of cheese during this sale, I support that! Here are a few ideas for other meals you can make to use it up.
Pizza. Duh, of course you're going to have a pizza night at least once over the holiday. It's one of the best ways to use up a few ingredients in your fridge. Instead of simple round pizzas, this year make fun pizza shapes, like a candy cane, Christmas tree, or Hanukkah star! Check out my Instagram video showcasing these 3 Holiday pizzas. Pairing Suggestions below.
Pastas. Of course we think of cheeses like mozzarella, but have you ever put goat cheese on your pasta? It's worth a try! I would try out the Humboldt Fog or may be grate some Mitica Cordobes on top as a garnish.
Fondue. It takes a certain type of cheese to make fondue, because it's gotta get really melty. I would use the truffle gouda or the gruyere from this list. Or both! Dip baguettes, veggies, sausage, or more cheese for a fun, interactive meal.
Quesadillas. I love using up ingredients from a leftover board in quesadillas. It's like you have all of the fixings right there, prepped out for you. You could try the Gabietou (although only sparingly), Gruyère, Thomasville Tomme, or the Hop Along.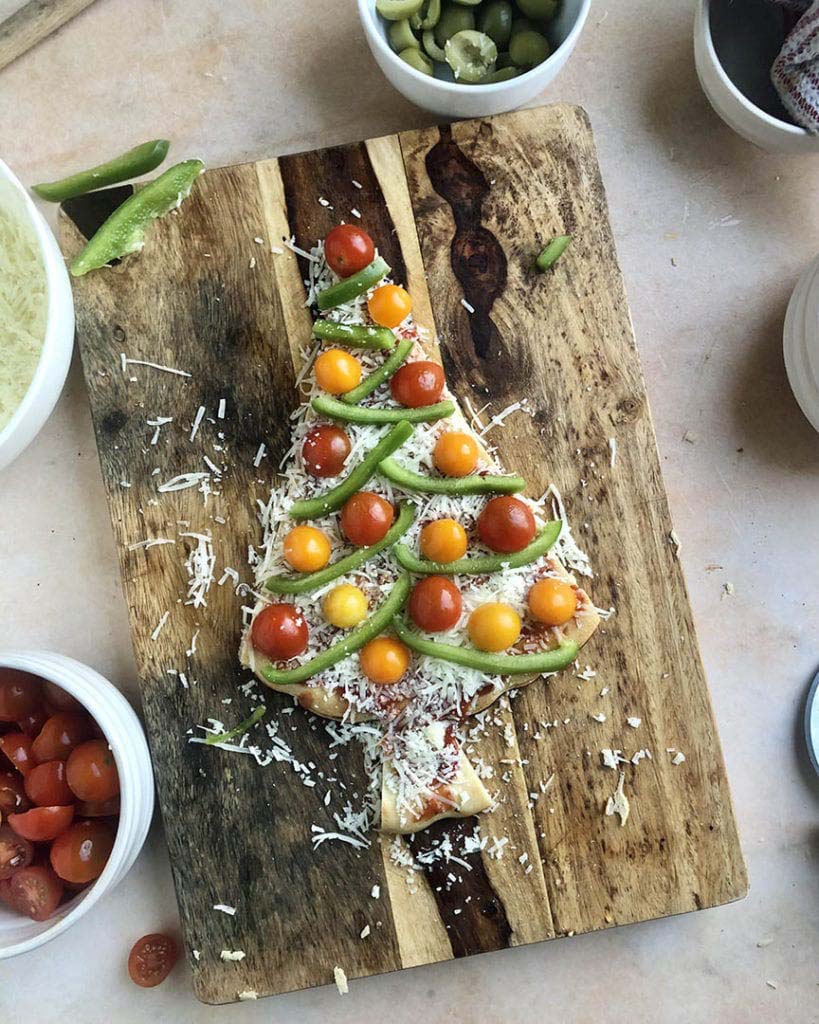 Suggested Cheese Pizza Flavor Pairings
Le Gruyère with Creminelli Varzi
Cordobes with Naturalissima Jamon Sarrano
Truffle Gouda with mushrooms, Creminelli Prosciutto and roasted onion.
Show Me Your Boards
I hope this post inspires you to create delicious boards. Nothing makes me happier than seeing the beautiful spreads you create from my tips. If you make a board inspired by this post, please tag me at @ainttoooproudtomeg so I can see and share!
And, If you liked this recipe, please rate and review.
Whole Foods Cheese Sale Cheese Board Recipe
Description
No matter the time of year, Whole Foods always has a robust selection of cheeses, produce, meats, and other delicious charcuterie must-haves.
Ingredients
Cheese
Klare Melk (Truffle Gouda)

sliced

Mitica (Cordobes)

sliced

Alta Lang (La Tur)

whole and in the wrapper

Mons (Gabietou)

sliced

Emmi (Kaltbach Le Gruyere)

sliced

Neal's Yard Dairy (Young Red Leicester)

sliced
Meat
Prosciutto

sliced and laid in ribbon-like layers

Vincenza's Sliced Sopresetta
Carbs
Rustic Bakery Onion Crème Fraich Flatbread

34 Degree Crisps

Lesley Stowe Raincoast Crisps Gingerbread
Accouterments
Mitica Marcona Almonds

Savannah Bee Honey Comb

Divina Cornichons

Sugared cranberries
Produce
Red grapes

Clementines

sectioned

Blueberries

Persimmons

sliced
Instructions
Start by placing the prepared cheeses around the outside edge of the board.

Add the cornichons, honey, almonds, and cranberries into ramekins or small bowls and place them throughout the board.

Next, fan out the 34 degree crisps around the ramekin of honey then place the Raincoast Crisps along one edge of the board and the flatbreads along another. Serve any remaining crackers on the side.

Add the red grapes, blueberries, and/or clementine slices in sections throughout the board.

Tuck the salami folds and prosciutto ribbons into any remaining spaces around the ramekins.

Garnish with rosemary to serve.
Tried this recipe?
Rate & Review!